Application
Reliable, professional and efficient are the three main reasons why customers aroumd the world are so willing to collaborate with Ho Bridge.
We, Ho Bridge, offer wood veneer management whereby the veneer selection is under control, Customers will be able to find the most proper material for their doors, architechture deco, panelling, furniture, floor, etc.
All the veneers are placed in our warehouse facility in Taiwan for selection and viewing.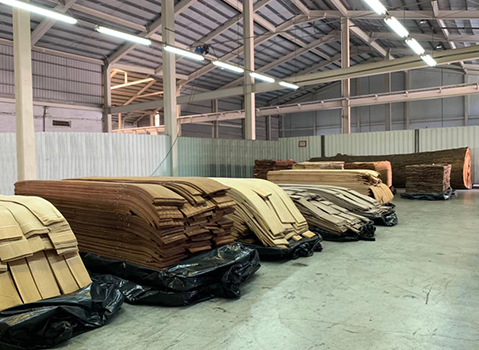 Veneers
In order to provide just in time service to customers, Ho Bridge holds unrivalled stocks of various nature wood veneers for furniture manufactures, door producers, flooring factories, cabinet making companies, architecture design decoration, comercial and residential projects, etc.; After understanding the demands and the expectation of our customers, our proficient veneer team will prepare suitable wood veneers immediately on each order, that enable customers to produce fine quality joinery products and catch up the delivery date.
Veneer Sheets
Ho Bridge offers custom made veneer sheets, also knowns as "Layons". Our experienced and skilled staffs make veneer sheets according to customers needs on size, color, certain characters, or different types of veneer matching such as book matching, slip matching, random matching and pleasing matching. We strictly check and control the quality and cost of the wood veneer for customers.
Inlays
Aside from layons, we also provide custom made veneer inlays services. We have expertise in selecting, cutting and matching the veneers. Furthermore, we are good at using the natural variation of the material to produce the finest and unique inlays for architects and designers.
Consultancy
Being a veneer supplier, Ho Bridge not only just supply meterials for customers. Over 30 years of experience, we have accumulated abundant knowledge of wood veneers. Therefore, customers are willing to share their ideas or problems they meet with us for advice.